Your search returned 5 results. Set listing alert!

155 Beach 5 St, Far Rockaway - VLS# 6961659
Price: $1,650,000 5 BR, 3.50 BTH Townhouse 2 Fam More Info Mortgage Info
New Construction , 2 Family Townhouse , Luxury Apts , Stainless Steel , Hardwood Floors , Marble Bathrooms ,
First Floor Has 2BR & 1 Full Bath ,
Second Floor , 3 Stories Apt With Chef Kitchen , Open Layout Floor , 3BR , 2.5 Full Bath , Master Bed....

Beach 146th St, NEPONSIT - VLS# 5988647
Price: $1,500,000 4 BR, 3.50 BTH Colonial More Info Mortgage Info
Neponsit Grandest Beach Block! Brand new to market. Fabulous Brick Stucco Colonial Style on Gorgeous 60 x 100. Huge living room, FABULOUS views, extra large formal dining room. Glass sliding doors to backyard, country style kitchen. 4 king bedrooms, 3.5 bath a....

Beach 129th St, Belle Harbor - VLS# 7072068
Price: $1,200,000 4 BR, 4.00 BTH 2 Fam More Info Mortgage Info
*Exclusive*
Belle Harbor Beach Block! Beautiful all brick, very close to ocean, legal 2 family.
Modern large 2 family, each unit has 2 bedrooms and 2 full baths, modern eik, gorgeous oak floors, laundry room with w/d and storage room and terrace.

203 Beach 77th St, Arverne - VLS# 6945360
Price: $1,089,000 5 BR, 3.50 BTH Contemporary 2 Fam More Info Mortgage Info
TWO FAMILY HOME in the newest beach community of Arverne by the Sea. Beautifully renovated European modern first floor with family room and bar! Sun filled immaculate home is a must see! Owners duplex unit offers a huge master suite, converted garage and large....

136 Beach 117 Street, Rockaway Park - VLS# 7068398
Price: $839,000 3 BR, 2.00 BTH More Info Mortgage Info
Live every day at the beach! Spacious 3 bedroom 2 bath condo with galley kitchen, open living room and terrace. Ocean views from one of the bedrooms is a definite plus!
The Ocean Grande is a luxury building located right at the boardwalk, with a private....

Rockaway Real Estate Pros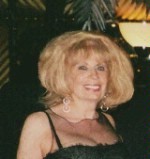 Rockaway Park, NY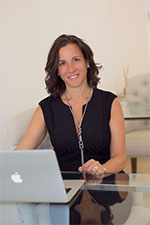 Belle Harbor, NY

Brooklyn, NY
Add your name