Your search returned 6 results. Set listing alert!

91-16 Shore Front Pkwy (5D), Rockaway Beach - VLS# 6987575
Price: $799,000 2 BR, 2.00 BTH More Info Mortgage Info
ROCKAWAY BEACH IS CALLING! Pick up the phone and get the answer to that dreamy beachfront condo your've been searching for. With walls of glass, streaming sunshine and stylishly modern finishes, this fabulous fifth floor unit will become your haven and re....

Rockaway Beach Blvd., Arverne - VLS# 6985568
Price: $449,900 3 BR, 2.00 BTH Condo More Info Mortgage Info
Fabulous, spacious 3 bedroom 2 bath condo at the beautiful Ocean Breeze/Arverne by the Sea. One block to beach and boardwalk! Large master bedroom with ensuite and closets including walk-in closet. Huge living room and dining area. Dishwasher, linen closet, p....

129 Beach 118th Street (1G), Rockaway Park - VLS# 6995599
Price: $240,000 1 BR, 1.00 BTH Co-op More Info Mortgage Info
Beautiful one bedroom with huge ocean facing windows. This beach block apartment has plenty of natural light and breathtaking ocean views. The building is well- maintained with a live-in super, elevator & laundry on premises and pet friendly. Located in a quie....

136 Beach 138th St, Belle Harbor - VLS# 6991705
Price: $1,800,000 Lot Size: 49.49 x 95.18 Land In Contract More Info Mortgage Info
OCEANFRONT LAND FOR SALE! Imagine waking up to this fabulous ocean view EVERY morning, well this dream view can be a reality! Just give me a call and I will help you get started. Only 30 minutes from Manhattan, there is simply NO OTHER property like this in Ne....

151 Beach 96th Street (5B), Rockaway Beach - VLS# 6989432
Price: $675,000 2 BR, 2.00 BTH Condo In Contract More Info Mortgage Info
Wow! Don't miss your chance to own a piece of Rockaway Beach with this swanky ocean front condo! This spacious 2 bedroom, 2 full bath has ocean views and terrace access from every room. Hardwood floors, walk in closets, granite counter tops, stainless stee....

221 Beach 80 Street, Arverne - VLS# 6988535
Price: $599,000 3 BR, 2.00 BTH In Contract More Info Mortgage Info
Fabulous 3 bedroom 2 bath oceanfront condo in The Reef! Amazing sunlit penthouse apartment with wood floors throughout ! New kitchen, living room- dining room, washer dryer plus lots of closets.Enjoy the views from your private terrace. Included is one deeded....

Rockaway Real Estate Pros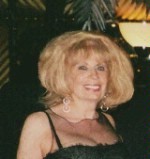 Rockaway Park, NY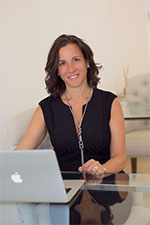 Belle Harbor, NY

Brooklyn, NY
Rockaway Park, NY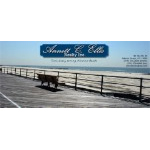 Atlantic Beach, NY
Add your name